By Chris Harlan
April 29, 2017
Joshua Dobbs
Pros:
Should be a quick learner considering he has a degree in aerospace engineering. … Had a 47.7 percent completion percentage and 14 touchdowns on passes of 21-plus yards, an indication of his ability to throw the deep ball. … Steelers quarterbacks coach Randy Fichtner said Dobbs has strong enough arm to play in NFL.
Cons:
Threw 12 interceptions in his senior year and fumbled 30 times in his college career. … Despite being a dual threat at Tennessee, Dobbs must show he can play in a pro offense. … May need to add weight to his slender frame.
Good fit for Steelers?:
Dobbs won't be asked to play right away, so he can spend at least a year learning under Ben Roethlisberger and backup Landry Jones. Whether this was a smart pick might be known until 2018 or '19.
College highlights:
Won 23 games at Tennessee, tying for fifth most in program history. … Set school record for rushing yards (2,160) and rushing touchdowns (32) by a quarterback. … One of three quarterbacks in SEC history to have 15 passing and 10 rushing touchdowns in multiple seasons.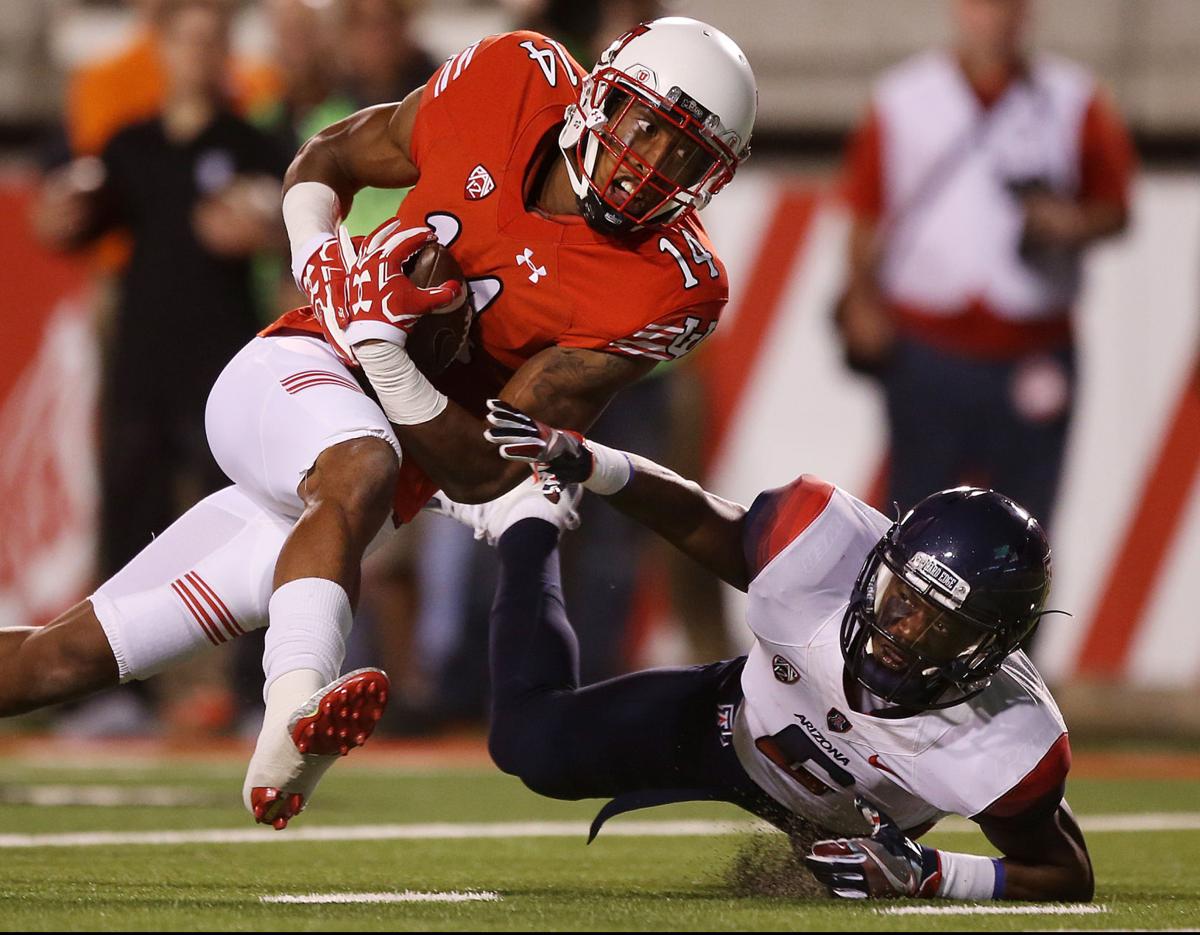 BRIAN Allen
Pros:
Allen's height and length (34-inch arms) drew the team to the defensive back. No cornerback invited to the NFL Combine was taller.
Cons:
A converted wide receiver, Allen didn't play defense until 2014 and didn't become a starter until his fifth-year senior season.
Good fit for Steelers?:
The Steelers drafted Tennessee cornerback Cameron Sutton on Friday but can use the added depth. Carnell Lake insisted Allen would have been a higher-round pick with more experience.
College highlights:
Allen started only nine games at Utah, but had four interceptions. He finished with 62 career tackles, 14 passes defenses and five interceptions.
COLIN HOLBA
Pros:
Draft analysts noted Holba's velocity and placement on extra-point and field-goal kicks. As one of two long snappers invited to the NFL Combine, Holba ran the 40-yard dash in 5.19 seconds, had a 28-inch vertical and a 115-inch broad jump. He comes from a football family. His uncle, John Holba, played quarterback at Ohio and Western Michigan from 1994-96. A cousin, Andrew Holba, was an offensive lineman at Air Force in 2013.
Cons:
The Steelers used a pick on a position rarely drafted.
Good fit for Steelers?:
The choice was a bit surprising because the Steelers have 13-year veteran Greg Warren on the roster.
College highlights:
Was the full-time long snapper at Louisville for two seasons. Also saw action in one game as a sophomore.
KEION ADAMS
Position:
Outside linebacker
College:
Western Michigan
Pros:
Draft analysts noted Adams' closing burst when chasing a ball carrier. He had 14
1
⁄
2
career sacks. He was a three-sport athlete in high school who won a North Carolina state title in 2010.
Cons:
He's undersized for edge rusher or defensive end, which could have kept other teams away. Analysts question his ability to fight off blockers; he doesn't win battles with his strength but often his speed.
Good fit for Steelers?:
An
NFL.com
analysis compared him with a linebacker the Steelers know well: Arthur Moats.
College highlights:
In 50 games at Western Michigan, Adams had 124 career tackles, 32 tackles for loss, five forced fumbles and two fumble recoveries.