Scott Brown
, ESPN Pittsburgh Steelers reporter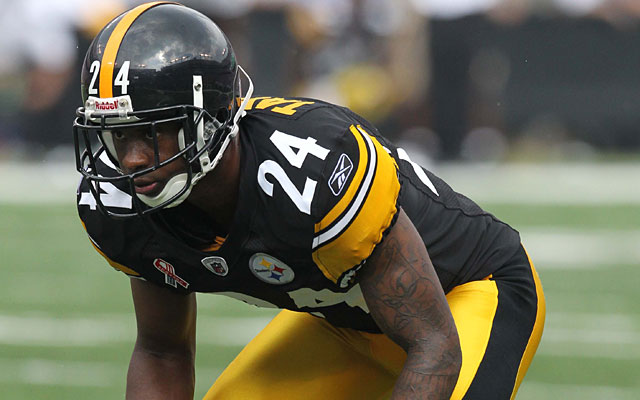 An obscure Louisiana-Lafayette record that had stood for almost 15 years fell last September when Elijah McGuire caught 10 passes in a loss to Boise State.
McGuire broke the school record for receptions by a running back, which had been previously set in 2001 by a former walk-on named
Ike Taylor
.
Yes, that Ike Taylor.
The irony of Taylor's superb NFL career, which came to an end Tuesday when he
officially announced his retirement
, is that balky hands kept him from his stated goal of playing in a Pro Bowl.
And probably from getting his league-wide due as one of the best cornerbacks in the league during a tenure spent entirely with the
Pittsburgh Steelers
.
Taylor intercepted just 14 passes in 12 regular seasons and never made the adjustment of catching the ball when it is thrown at him rather than to him.
That is the only thing Taylor did not master after playing cornerback for just one season at Louisiana-Lafayette and joining the Steelers in 2003 as a fourth-round draft pick.
Taylor emerged as a starter in his third season and his rise coincided with the Steelers winning their first Super Bowl since 1979. He intercepted two passes during the glorious postseason run in which the Steelers won it all as a No. 6 seed.
One of those came in their 21-10 win over the
Seattle Seahawks
in Super Bowl XL.
Taylor appeared to be on his way but he swiftly fell from grace, regressing in 2006 and getting benched by Bill Cowher in the latter's final season coaching the Steelers.
That Taylor made the demotion a footnote to a terrific career is a testament to a work ethic that rivaled that of teammate
James Harrison
-- and the mental chops that allowed him to recover his confidence while playing a position where it can be shattered as easily as glass.
Taylor started every game from 2007 to 2011 and played at a high level during most of that span. His length and speed allowed former Steelers defensive coordinator Dick LeBeau to shadow opposing No. 1 wide receivers with the sticky Taylor.
Taylor established himself as a cornerstone on defenses that were the driving force behind a run in which the Steelers played in three Super Bowls from 2005 to 2010 and won two of them. But he never made the Pro Bowl because chronic drops prevented him from intercepting more than three passes in a season.
And Taylor's problem catching the ball when thrown in his vicinity -- if not right at him -- only got worse as it became more mental than physical.
Yet Taylor left an indelible mark with the Steelers, playing in 135 consecutive games at one point in his career and becoming a locker-room favorite of everyone from Steelers chairman Dan Rooney to reporters who cover the team on a regular basis.
Taylor and Rooney grew extremely close -- Taylor often refers to Rooney as "Papa" -- and reporters gravitated to arguably the Steelers' best cornerback since Rod Woodson because of his cooperation and penchant for delivering colorful quotes.
It also reinforces that this is the end of an era for the Steelers.
But what a glorious one it was for Taylor.