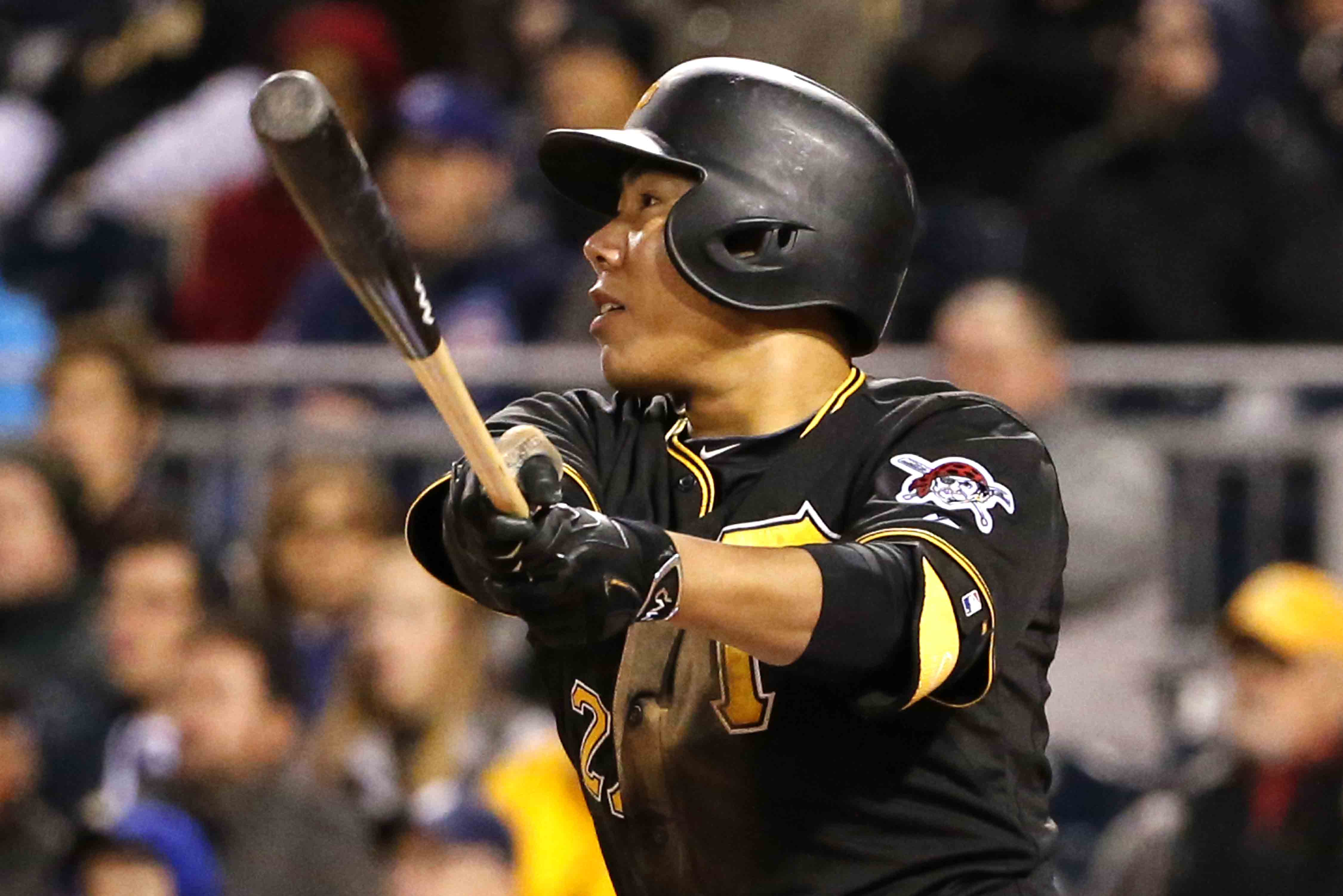 It was, perhaps, the worst interview ever conducted through an interpreter. Maybe the worst interview ever conducted, period, in any language, anywhere on the planet.
And I'll take most of the credit for that.
A bunch of us were gathered around Jung Ho Kang's locker after the Pirates' 5-2 victory over the Miami Marlins on Wednesday when the conversation veered from Kang's clutch two-run single to his personal life.
That was my mistake. I failed to read the play. The Pirates were hustling to their San Diego-bound charter flight. This was no time for Oprah-style revelations.
That said, I'm still not sure how Kang's answers, upon translation, came out as one word. He certainly appeared to be using more than one.
But here you go:
Question:
"What has been the single biggest difficulty in adjusting to American culture?"
Answer (Kang, through interpreter H.K. Kim):
"Nothing."
Q:
"What do you like best about it?"
A:
"The girls. Joking. … The food. Everything."
Q:
"Any (food) in particular? I heard you like cheeseburgers."
At that point, I should have quit while I was behind. Kim kept looking at his watch. Colleagues bolted for other parts of the clubhouse. It felt like a fraternity party the minute the keg runs dry. But I wanted to clear something up.
Remember when Kang arrived in Bradenton and delivered an epic line when asked if he had any hobbies?
"I like to hang out with my friends and girlfriend," he said then. "But I don't have a girlfriend here, so I'm looking for a new hobby."
That led to this question: "Back in spring training, you said you were looking for a girlfriend. Do you have one yet?"
"No," he said.
"No," Kim repeated.
The answer, quite clearly, is no. But when it comes to the important stuff — Kang's game on the field — all the pertinent questions have been answered with a resounding YES! YES! YES! so far.
Even accounting for the likes of A.J. Burnett, Francisco Cervelli and Wednesday's winner, Gerrit Cole, Kang has been the Pirates' story of the year (those three, by the way, all go far to the plus side of GM Neal Huntington's ledger).
Kang emerged from Wednesday's game leading the team in batting average (.313) and on-base percentage (.378). He also provided maybe the most compelling testimony yet of his remarkable ability to adjust, be it to a radically different culture, a string of ugly at-bats or a reliever who hops like the Easter Bunny on his way to home plate.
The man has shown zero bashfulness.
Former major leaguer C.J. Nitkowski, who played with and against Kang in Korea, was one of the people the Pirates queried when researching Kang. In a New York Times article last weekend, Nitkowski said this of Kang: "He was a good kid, an aggressive, alpha-male type, who wanted to be great. You wouldn't have to worry about him being timid or scared coming here."
Earlier in the game, Kang had looked great at third base, stabbing a shot from Giancarlo Stanton (exit velocity: 115 mph) but awful at the plate, striking out on a pitch that hit him in the ankle.
Had he ever done that before?
"First time," he said.
Kang was 0 for 3 when he walked to the plate in the seventh to face that mad-hopper reliever, Carter Capps. The Pirates had taken a 3-2 lead — scoring all three runs with two out — when Kang fell into an 0-2 hole. He took a ball in the dirt and fouled one off before jumping on a fastball and drilling it to right-center field. It brought home two insurance runs and extended his hitting streak to nine games.
"He's shown an ability to hunt RBIs," manager Clint Hurdle said.
I asked Kang, through Kim, about adjusting to Capps.
"It wasn't the pitcher," he said. "It was me that was struggling in earlier at-bats. So I made an adjustment to put a good swing on the ball."
He added, "It was a tight situation. I felt the team really needed insurance to win the ballgame."
That's Kang so far: delivering whatever the Pirates need.
You wonder where they'd be without him.


Read more: http://triblive.com/sports/pirates/8448679-74/kang-pirates-kim#ixzz3bQvCArJR
Follow us: @triblive on Twitter | triblive on Facebook