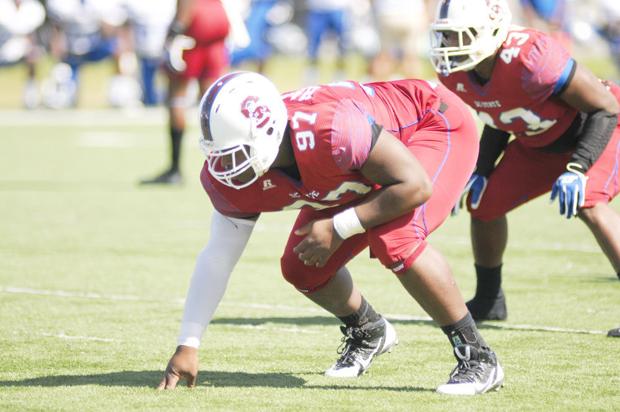 Javon Hargrave (Def. Tackle, 3rd round)
Best move:
The Steelers are allergic to flash on draft days. They make sensible, late-in-the-round picks and get out of the way. That was the case once again as the Steelers got good value and upgraded their defense with the 2016 NFL draft. Five of the Steelers' seven picks went to the defense. "It's looking very defensively," said outside linebackers coach Joey Porter about the class. "Steeler Nation, we still have pride in our defense," Porter said. The Steelers feel they got a third-round gem in defensive tackle
Javon Hargrave
, who fought the small-school label out of South Carolina State but produced with 37.5 sacks in his career. With
Steve McLendon
gone and
Dan McCullers
hardly a guarantee to start, Hargrave will have a chance to play right away. Defensive line coach John Mitchell is high on Hargrave, who can rush the passer on third down from the tackle spot. Hargrave is considered nimble for his 300-pound frame, so if he can help stop the run on early downs, he'll make the Steelers look really smart. He's not a traditional nose tackle, but the Steelers want more versatility from the tackle spot now anyways.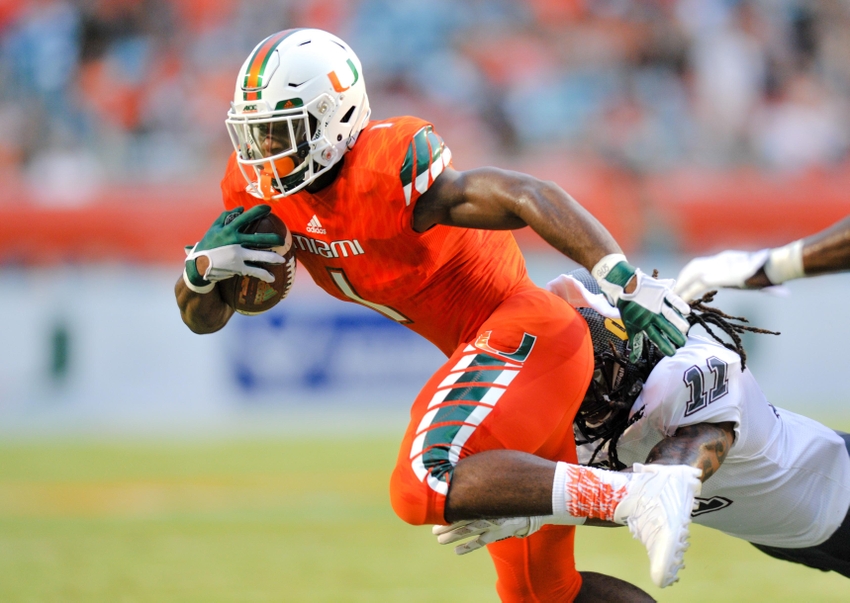 Artie Burns (CB, 1st Round)
Riskiest move:
The Steelers passed on several impact players to take Miami corner
Artie Burns
with the 25th overall pick. Some teams considered Burns a Day 2 corner. The Steelers did not. Burns' upside is obvious -- he's athletic with adequate size and tracks the football well. He's a playmaker. But the Steelers will have to be patient with Burns, a bump-and-run corner in a defense that relied heavily on zone coverage last year. The Steelers can tweak that approach, of course. Maybe Burns is the catalyst for that change. I believe the Steelers targeted
William Jackson III
, and when Jackson went to the Bengals one pick earlier, the Steelers went with a high-risk, high-reward cover man who wasn't considered a coveted first-rounder.
Sean Davis (S, 2nd Round)
Most surprising move:
The Steelers' picks were pretty straightforward, but Maryland safety
Sean Davis
is at least a mild surprise, considering the talented crop of safeties available in Round 2. The Steelers took Davis over Ohio State's
Vonn Bell
, Boise State's
Darian Thompson
and many others. But despite reports of occasional poor tackling and footwork, there's a lot to like with the 6-foot-1 Davis, who has experience as a corner and safety and is an impressive athlete (4.46-second 40 time, 37 1/2-inch vertical). The Steelers have basically put the starting strong safety spot on a tee for Davis. When addressing the media Friday night, defensive backs coach Carnell Lake made it sound like he'll expect Davis to contribute right away. "Our needs require us for him to play safety," Lake said. "That is one area that we had to adjust."
Travis Feeney (OLB, 6th Round)
File it away:
Sixth-round outside linebacker
Travis Feeney
of Washington has ridiculous upside for the sixth round. Check these measurables for a 6-foot-4, 226-pounder: 4.5-second 40-yard dash, 40-inch vertical, 130-inch broad jump. This is late-Day 2/early Day 3 ability on paper. The Steelers say they had Feeney ranked higher than the 220th spot where they found him. Pass-rusher is one position where depth is irrelevant. You can never have enough good edge guys. The Steelers have a crowded group here but Feeney will have a chance to carve out a role because of his ability.
Thumbs up: This thumb almost trended downward, but the Steelers' premium for speed and athleticism defensively prevailed here. For Pittsburgh, this draft includes the seventh defensive back off the board in the first round and an overall lack of offensive weaponry (no skill players in the first six rounds). But the Steelers were dedicated to improving the secondary with Burns and Davis in the top two rounds. Both are long and fast. This pass defense needs that. That's largely why the Steelers remain in the B range for draft grades. There are no eye sores in this class. Lots of solid moves.