August 6, 2014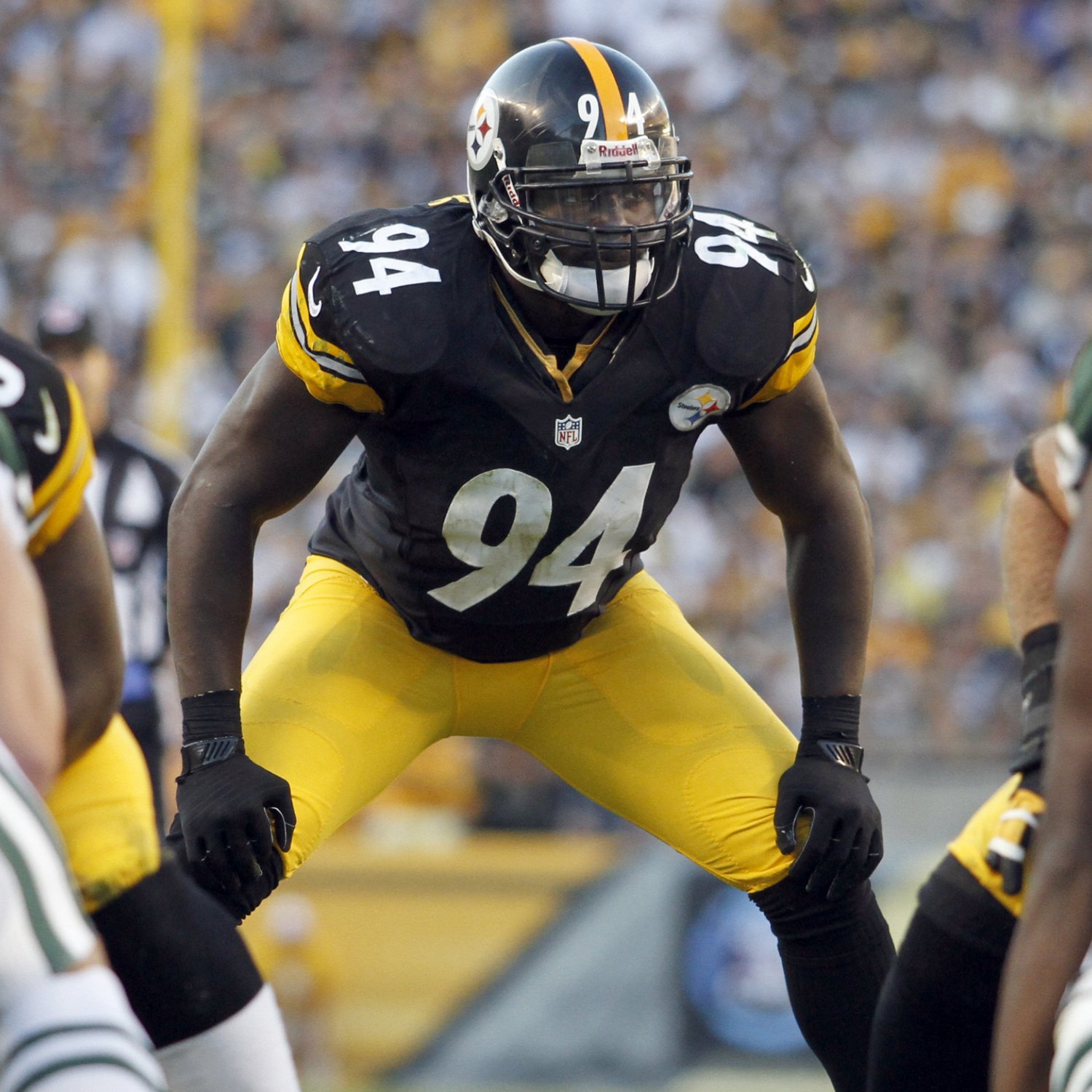 If nothing else, it illustrates how transformative the Steelers roster overhaul has been on defense.
James Harrison, gone. LaMarr Woodley, gone. Larry Foote, gone.
Gone with them are a quarter century's worth of starting experience and a streak the Steelers maintained for that same length of time.
This will be the first year since 1989 — and only the second since 1967 — the Steelers will begin a season without a linebacker who has been selected for the Pro Bowl.
Defensive coordinator Dick LeBeau thinks there's something wrong with that.
"I've said for three years that Lawrence Timmons has been playing at a Pro Bowl level," LeBeau said Wednesday. "A couple of those years we led the doggone league in defense, and he should have gone."
Only Timmons didn't, though LeBeau appears convinced he will be selected this season — if, for no other reason, the departures of Woodley (now with the Raiders) and Foote (now with the Cardinals) will illustrate how important Timmons is to the still-under-construction Steelers defense.
And he plays a position that historically has been their most productive. Since the first Pro Bowl selections in 1950, the Steelers have had 21 linebackers selected a combined 69 times for the NFL all-star game.
Troy Polamalu owns the resume and experience at safety (plus eight Pro Bowl selections), but he has always been one who prefers to lead by example rather than by voice. As a result, the sometimes-in-the-background Timmons effectively becomes the leader of the Steelers defense by default, along with cornerback Ike Taylor. LeBeau is certain Timmons is up to the job.
"Lawrence is an amazing guy," LeBeau said. "He can play the open inside 'backer for us. We had some injury problems and he went outside and did a great job. He played inside in the third-down defense. And when we had problems on the strong side, he went to the strong side."
With rookie Ryan Shazier now at weak side inside linebacker — Timmons figures to stay on the strong side, where he moved last season following Foote's injury — and Jason Worilds and Jarvis Jones outside, this will be the fastest group of linebackers the Steelers have had. Speed is a necessity given that offenses throw on nearly 60 percent of all plays.
"We're going to be fast there," LeBeau said. "Those four linebackers we have, and the two safeties, we can run a race with anyone in NFL. The problem is it ain't a race."
There appears to be more depth than last season. Vince Williams, for example, started 11 games at inside linebacker as a rookie last season, but now is a backup. So is Arthur Moats, who had 20 career starts at Buffalo both outside and inside.
With some of the most successful linebackers in Steelers history gone, it is Timmons who figures to be the pivotal figure. He has missed only one game since 2009, starting all 48 in the regular season the last three seasons, and he has 688 career tackles, 26 sacks and 10 forced fumbles in seven seasons.
Of the four projected starting linebackers, Timmons represents five of their combined 6½ seasons as a starter. And, during a time when personnel changes from play to play, Timmons played all 1,093 defensive snaps last season, as did Polamalu.
"I'm really looking forward to this season," Timmons said, emphasizing he thinks the days of the Steelers being 8-8 are over. "Coach (Mike) Tomlin has had 12-win seasons around here, and he's going to strive for us as players to get back there."
A year ago, after Foote went down for the season in Week 1, Timmons took over as the playcaller on defense. Now that he's had nearly a full season in that role, linebackers coach Keith Butler thinks he will do even better.
"Losing Larry Foote was like losing the quarterback of the defense," Butler said. "We put the onus on Lawrence, and he'd never done it before ... but he ended up adapting and we got better towards the end of the year because Lawrence did a good job of adapting."
The Steelers anticipate Timmons being more than good this season — being Pro Bowl good, in fact. After all, it's their tradition.
Alan Robinson is a staff writer for Trib Total Media. Reach him at
arobinson@tribweb.com
or via Twitter @arobinson_Trib.


Read more: http://triblive.com/sports/steelers/6557744-74/steelers-timmons-season#ixzz39iIQfidW
Follow us: @triblive on Twitter | triblive on Facebook