April 2, 2016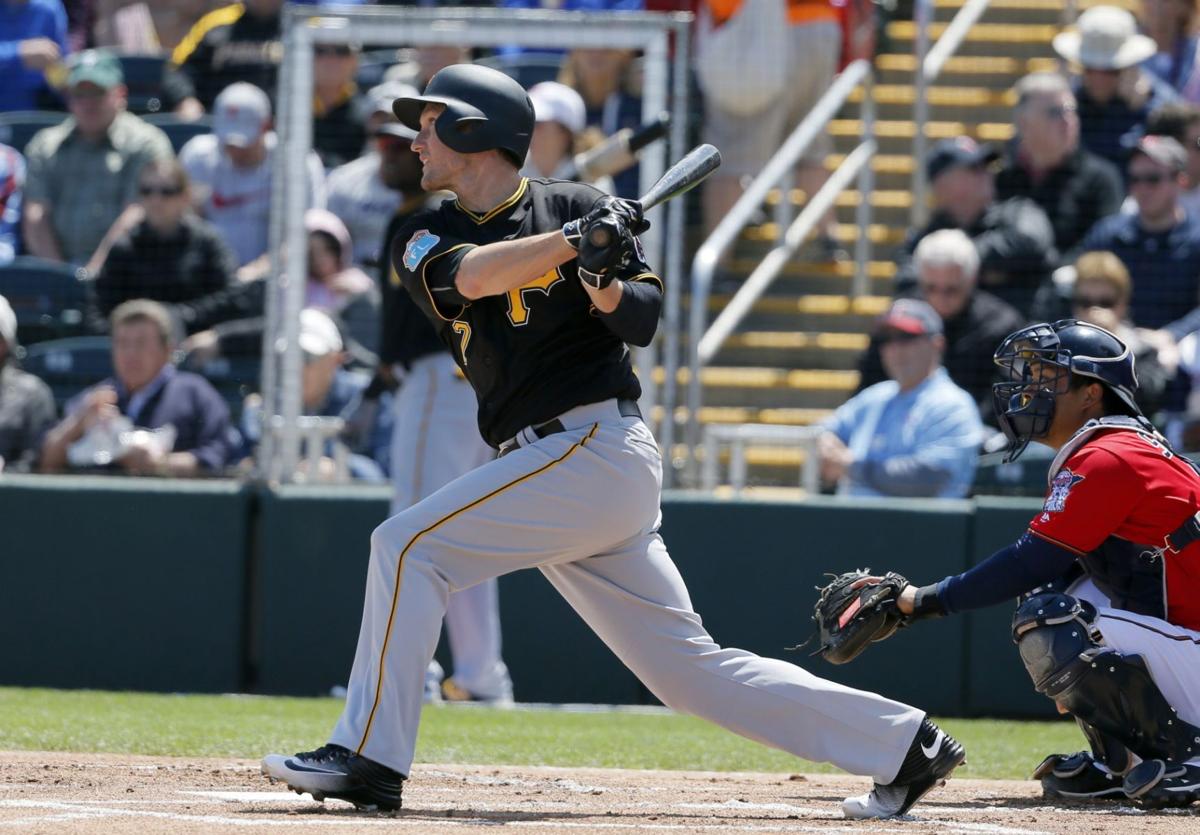 David Freese doubles against the Twins on March 21 (AP/Tony Gutierrez)
After missing the playoffs for 20 straight seasons, the Pittsburgh Pirates have tied a club record by appearing in three straight postseasons under manager Clint Hurdle. But in each case they had to play a wild-card game at PNC Park, and in two of those three seasons they didn't advance, being blanked in 2014 by San Francisco's Madison Bumgarner and last season by Chicago's Jake Arrieta.
The other time, after winning the wild-card game, they lost to the Cardinals' Adam Wainwright in the fifth and final game of the division series. "Sometimes you draw a tough bull," Hurdle said.
Yes, a wild-card spot is one of 10 postseason berths available, but asked if he would accept a guaranteed wild-card game at home again this year without having to play the season, Hurdle responded quickly, "No way would I accept that. I'd be selling myself short. I want to win the division."
In each of the past three seasons, the Pirates, setting home attendance records in the last two, have finished second behind the Cardinals in the National League Central Division standings, by three games in 2013 and then two games in both 2014 and 2015. In each of the previous two seasons, reversing the results of just two of their normal nail-biters with the Cardinals would have given the Pirates their first division crown since 1992.
"We're proud of what we've done," said Pittsburgh general manager Neal Huntington. "But we all believe there's more for us."
Yet, to hear fans in St. Louis and Chicago, the Cardinals and Cubs are the only contenders in the division, not the Pirates, who rank second to the Cardinals in most games won in the majors (287-280) the last three seasons. This may very well be short-sighted, but Hurdle professes to be unconcerned.
"We pay attention to what we need to pay attention to," he said. "We can't control what other people say, think or do. It takes away from our energy."
Hurdle, who ended what should have been a better career as a player when he was a utilityman for the Cardinals in 1986, sends out a daily email, generally containing maxims involving leadership, compassion or both. Sometimes, Hurdle said he could apply those to his players, although he said most of them were more attuned to his personal life.
Still, Hurdle seems to have found a way to get through to his team despite the reported time frame of concentration having dropped from 12 to eight seconds for young people. "Make a difference today," is Hurdle's motto.
The way the Pirates can make a difference is not like many other recent powers. For one, they don't have the same payroll — they generally rank between 25th and 27th out of 30 teams, so Hurdle says, "We know we've got to be creative. But one of the worst things in life is to compare to somebody. We know what we have to do. We have to scout well, 'out-scout' people even. And we have to use external options like waiver claims.
"We're not going to win the offseason free agency sweepstakes. We're not going to win the offseason biggest headlines race. We're comfortable in who we are and how we get it done."
Since Hurdle took over in 2011, the Pirates have contended every season. But in 2011, from late July on, they had a 21-46 record. The next year, they were 60-44 on Aug. 1. They lost 37 of their last 56.
"The first year, our goal was to play competitive games late in the season," Hurdle said. "I wasn't going to put a number on it.
"We had a really good first half, and the second half punched us in the mouth. The next year we played better longer, but we got punched in the mouth again.
"In '13, we practiced the lessons we had learned in '11 and '12. It's like the first time on the playground and you get into a fight and you get kicked off the playground. Do you go home and complain and whine to your father, or do you come back to the playground bigger, faster, stronger?"
That takes time, but the Pirates did it. The next step is the hard one, but Hurdle said, "We're not going to bow our heads to anybody. We've got grit, and we're determined to push through that. Some teams, when they knock on the door and don't get there, everything changes. We don't change just for change's sake. A lot of things are in place here. How do we make the adjustments to push through?"
In assessing what he likes best about his club, Hurdle, among other attributes, pointed to his talented, athletic outfield of 2014 Most Valuable Player Andrew McCutchen, Starling Marte and Gregory Polanco.
"I'm confident in the grit and the fight," Hurdle said. "And we love our bullpen (Mark Melancon had a major-league high 51 saves, and lefthander Tony Watson can be unhittable). We can go to our bullpen when we want to, rather than when we have to.
"Some people say we have to think outside the box. We don't have a box. We've just got to find value in players before others do. We've got to make guys want to be a Pirate and not be concerned about the last dollar on the table."
The Pirates have some issues at first base, where Pedro Alvarez, who destroyed the Cardinals but not many others, is gone, replaced by some low-budget combination of John Jaso, Michael Morse and former Cardinals playoff hero David Freese. One of the keys will be how quickly power-hitting Korean infielder Jung Ho Kang, who beat the Cardinals' Trevor Rosenthal twice last year, recovers from a broken leg suffered late last season.
These things all will be resolved in time, one way or the other, Hurdle knows.
"I don't worry," he said. "I work."
The fruits of Hurdle's and the Pirates' labors may yet take them farther than wild-card Tuesday this year. And fans of the Cardinals or Cubs, or both, then could be rendered rather speechless.