By John Perrotto
November 14, 2013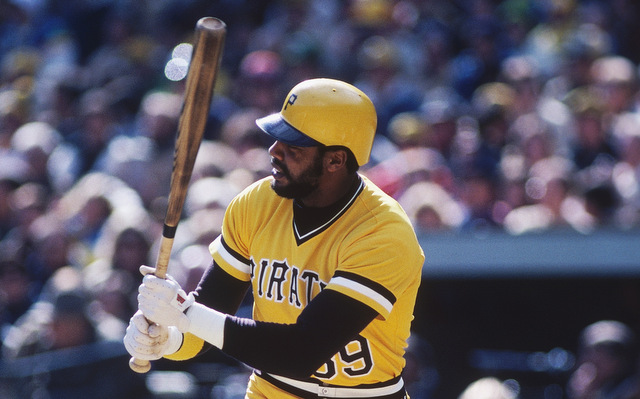 Thirty-five years have passed since Dave Parker won the most prestigious award of his standout baseball career.
Yet time has not diminished the pride he feels about winning the National League Most Valuable Player in 1978 while playing right field for the Pirates.
"It means a lot," Parker said from his home in Loveland, Ohio. "Not too many people can say they were the best player in their league in a certain year and the writers — the guys who cover the games day in and day out — are the guys picking it. It's something I'm extremely proud of."
Andrew McCutchen has a chance to become the sixth Pirates' player to win the NL MVP. He's one of three finalists for the award along with Arizona Diamondbacks first baseman Paul Goldschmidt and St. Louis Cardinals catcher Yadier Molina. The winner will be announced tonight.
McCutchen would join a club that includes Paul Waner (1927), Dick Groat (1960), Roberto Clemente (1966), Willie Stargell (1979) and Barry Bonds (1990, 1992).
Parker watched many Pirates' games on television this year and was impressed with McCutchen. But Parker also thinks the 27-year-old is not a finished product.
"He's good but he can get better," Parker said.
Parker would like to see McCutchen get out of the batter's box quicker and also show a better two-strike approach as a hitter.
"With his speed, he should always be thinking one base ahead," Parker said. "He would hit more doubles if he thought 'two' coming out of the box. He needs to cut down his swing with two strikes and worry more about putting the ball in play. That would help him cut down his strikeouts and drive in some more runs.
"But he's really good. He's fun to watch and he has a lot more good years ahead of him."
Parker is optimistic he still has many good years ahead after being diagnosed with Parkinson's disease in February. Parkinson's is a progressive disorder that gradually takes affects function of the nervous system.
The 62-year-old is trying to hold off the effects of the disease with diet and exercise rather than medication as he rides an exercise bicycle every day and frequently plays golf. Medication can sometimes exacerbate the conditions.
"I'm feeling good, I really am," Parker said. "I get tired a little more easily but I feel like I'm managing it well. I'm trying to stay active and do what the doctors tell me."
Meanwhile, after being passed over during the 15 years he was on the writers' Hall of Fame ballot, Parker is getting a second chance for induction in Cooperstown.
He is up for consideration by the Hall's veterans committee on the expansion era ballot. The voting results will be released Dec. 9, the day baseball's winter meetings open in Orlando, Fla.
"I think I deserve to be in," Parker said. "I was the best player in the game at one time. Hopefully, this second chance will work out. It would mean a lot to me."